Studying, researching and treating migraine
and other headaches.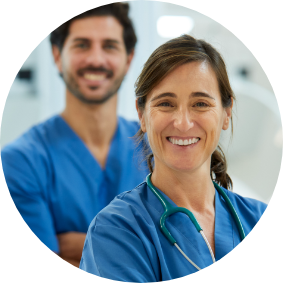 What EMHA can do for the medical community
As an alliance of patient associations, we can learn at the source what the main concerns and pain points of migraine patients are.

Our aim is to work together with the medical community to improve the quality of life of the migraine patient, as well as to advocate for the dissemination of reliable information and promote further research into this disease.
Migraine is only studied 4 hours at university medical education worldwide according to the World Health Organization. Lack of knowledge among health-care providers is the main clinical barrier to treat migraine.
If you are…
…a general practitioner
…a nurse
…a pharmacist
…a healthcare specialist
…or simply someone who wants to understand migraine a little better.
Welcome to The Missing Lesson, a place to learn and share all that we don't know about migraine, to treat patients as they deserve.
COLLABORATIVE SUPPORTERS GUIDELINES
Working with the pharmaceutical and biotech industries.
NEWS for medical community
Read our latest news selected for you.​